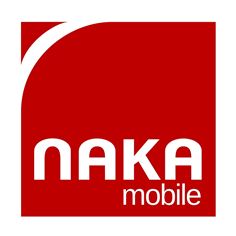 Germany's largest airline selects Naka Mobile to launch its international 'Lufthansa Mobile Prepaid Card' allowing passengers to slash their international roaming bills and stay connected
Buchs, Switzerland, 19 December 2016 – Naka Mobile, a global mobile telecommunication and technology company, today announced that Lufthansa, Germany's largest airline and a founding member of the Star Alliance, has selected Naka technology to launch its Lufthansa Mobile Prepaid Card, in order to combat inflated network roaming charges.

Using the Mobile Prepaid Card, Lufthansa will have the ability to connect travellers to the best available network at the lowest possible cost in over 180 countries. This enables Lufthansa mobile customers to make calls, write or receive SMS and use data services as they would through the use of a simple domestic mobile contract. The network change is completely seamless, and the process is entirely automated meaning that customers do not need to switch SIM cards or change any settings regardless of country. From start to finish, the Lufthansa Mobile Prepaid Card is designed to make the lives of end-users as easy as possible.

Naka Mobile has proven industry experience in providing best-in-class technology and enhancing global connectivity. Recent customer examples include its work with SWISS, and Tech Data. The Naka SIM is highly flexible and works in all leading handsets and tablets with a SIM card slot (not SIM-locked) and is provided in 3-in-1 format (standard, micro and nano).

"In a connected world, flexibility and mobility is high on the agenda for both businesses and consumers alike, which is why we are proud to say our global SIM offers highly cost efficient mobile communication at home or abroad through one device," said Achilles Rupf, CEO, Naka Mobile. "Working with global brands such as Lufthansa, we can connect pre-and post-paid subscribers to the most convenient network provider in each country without a requirement to switch SIMs or alter phone settings – helping our partners to deliver an enriched experience for their own customers."

# # #

About Naka Mobile
Naka AG is a technology company specialising in mobile telecommunication systems. It develops and operates the unique multiple International Mobile Subscriber Identity (IMSI) network platform as well as the corresponding SIM card technology with multiple Mobile Station International Subscriber Directory Number (MSISDN). NAKA offers mobile network operators, mobile virtual network operators and companies the opportunity to offer competitive global mobile services to their customers in over 180 countries. It offers turn-key global mobile solutions that includes data, voice and e-wallet solutions to their partners. The group headquarter is based in Hong Kong. More subsidiaries of the group are located in Switzerland, Brazil, Mexico, Netherlands and Spain. www.nakamobile.com

About Lufthansa
The Lufthansa Group is a global aviation group with around 540 subsidiaries and equity investments. The Lufthansa Group is currently active in passenger airline business (strategic core segment), logistics, maintenance, repair and overhaul (MRO), catering and other business segments. In 2015, the Lufthansa Group averagely employed more than 119,000 staff.

Lufthansa is the biggest airline within the Lufthansa Group, based on revenue, flights and staff. As one of the world's largest and most prestigious airlines, Lufthansa flies to194 destinations in its winter flight timetable 2016/17 and offers approximately 9,668 flights a week. In 2015, the airline welcomed around 79.3 million passengers on board its flights. Lufthansa's hubs are in Frankfurt/Main and Munich. The company employs more than 40,000 staff.