LONDON – Media, technology and brands law firm Wiggin and the boutique intellectual property law firm Redd have today announced that Redd are to join Wiggin on November 6th 2017. The combined team will comprise 20 specialist IP lawyers working across Wiggin's offices.
Wiggin CEO, John Banister, said: "Wiggin devised an assertive growth strategy a few years ago that was focussed on our key markets – delivering innovative IP solutions is a critical component of this. Redd's specialist approach, excellent lawyers and entrepreneurialism represents a real synergy with Wiggin and will enable us to provide a full IP offering to our clients. Redd is an immensely capable boutique and has an enviable reputation in IP law. We are delighted to be working together."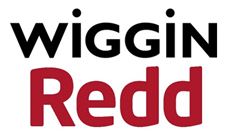 The Wiggin IP team, led by Simon Baggs, has represented clients in some of the landmark cases in recent years concerned with the protection of IP rights, in particular in the online context. The team was awarded Copyright Firm of the Year (Managing IP) for its work on the Newzbin case and Trade Mark Litigation Firm of the year (Managing IP) for its work on the Cartier case. Wiggin also won the Financial Times Award for Innovation in IP in 2015, in recognition of its creation of INCOPRO, a technology business that protects the IP of many leading global brand and IP businesses.
Redd's lawyers are recognised as leaders in their field. With their renowned expertise in trade mark and designs litigation, patent litigation, commercial IP transactions and portfolio management services, they will add considerable strength and depth to Wiggin's IP service.
Sara Ashby, one of the founding partners of Redd, said: "Joining Wiggin will allow us to achieve scale while retaining our absolute focus on IP. We have a lot in common – both firms are specialists in what they do and are lucky enough to act for some fantastic clients, have been involved in leading cases and advisory work, and have great teams of lawyers with a similar ethos and culture. We are all committed to delivering the best service to our clients and we are really excited about the opportunities that Redd joining Wiggin will bring."
---
For all media queries please contact: Kathryn Adamson, kathryn@legalcomms.com T: 07717133595 or Lisa Robertson, lisa.robertson@wiggin.co.uk T: +44 (0)20 7927 6655
NOTES TO EDITORS
Wiggin
Clients: Wiggin's clients range from leading businesses in broadcast entertainment, music, sport and publishing through to platforms, content retailers, gaming and technology companies and early stage entrepreneurs.
Growth: Wiggin achieved the 2nd highest revenue growth in The Lawyer's UK 200 Independents report 2017 and is now ranked 109th within the overall top 200. The firm has made a number of lateral partner hires in 2016/17 across the betting & gaming, technology, and litigation teams.
Innovation: In addition to INCOPRO, the firm has set up a number of complementary spin-off businesses: Reviewed & Cleared, Viewfinder, and Cirkus & Curio. In 2015 Wiggin was awarded Legal Business's Boutique Law Firm of the Year Award for its entrepreneurial approach.
To find out more, visit: www.wiggin.co.uk
Redd
Formed in 2004, Redd focuses on intellectual property law. Clients range from start-ups to multi-nationals across a wide range of industry sectors, and Redd advises on the protection, enforcement and exploitation of IP, including disruptive technologies, global brands, iconic designs and creative works. The firm and its partners' expertise are well recognised and accolades include:
The firm: "The whole team at Redd is first class – absolutely fantastic … extremely accessible." (IAM Patent 1000, The World's Leading Patent Professionals, 2017); This "immensely capable boutique" is home to some "tenacious and fiercely intelligent litigators" (IAM Patent 1000).
Sara Ashby: "Sensible, business-minded and a pleasure to deal with" (World Trademark Review, 2017); a "sage strategic mind" (IAM Patents 1000, 2017); MIP Patent and Trade Mark Star; IP Stars 'Top 250 Women in IP' (2017).
Anna Carboni: "super-smart … extremely well recognised in the profession for her great expertise" ('World Trademark Review', 2017); MIP Trade Mark Star; IP Stars 'Top 250 Women in IP' (2017).
Simon Chalkley: 'a "true commercial IP lawyer"; when it comes to brands, "there is no question that he is genuinely superb"' (World Trademark Review, 2017); Patent and Trade Mark Star.
To find out more, visit: http://see-redd.com/