Reading, UK. 24th May 2017 – Iris Hatzenbichler has been appointed as the new Marketing Director for EMEA at IGEL Technology, a world leader in endpoint management software for the secure enterprise. In her new role, she will be responsible for all of the company's European marketing activities. Hatzenbichler brings a wealth of experience marketing for software companies and will focus on further sharpening the company's software-led message. She previously held managerial marketing positions at the software-defined storage provider FalconStor and at DataCore Software.
Hatzenbichler has worked in IT for more than 16 years. Most recently, she was in charge of EMEA marketing activities at FalconStor Software. In just a year, she secured 10 awards for the company and played a fundamental role in refocusing the company's activities through thought leadership positioning in the area of software-defined storage. Prior to this, Hatzenbichler spent 14 years at DataCore Software. As well as being responsible for the marketing division, she successfully built up the European operations team and played a key role in developing the company from a start-up to one of the leading providers of software-defined storage solutions in Europe with double-digit annual growth.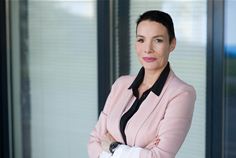 "After more than 16 years in the field of storage, I've experienced and helped to shape many changes. The switchover from straightforward storage management to virtualisation and then on to a software-defined storage approach. By moving to IGEL, I'm remaining true to my software mantra. Whether it be the cloud, IoT, connectivity or mobility – software should always be 'refreshingly simple'. I'm looking forward to my new role and realising IGEL's vision with the help of a great team and the company's wide range of partners," commented Hatzenbichler.
"We're delighted to welcome such an experienced marketing director into our team," said Heiko Gloge, founder and CEO of IGEL. "IGEL will gain a lot from her expertise, her great success in managing international teams and her comprehensive knowledge of the sector. With her know-how, we'll be able to communicate IGEL's vision of simple, cost-effective and above all secure endpoint management even more broadly and efficiently."
---
IGEL on Social Media
Twitter: www.twitter.com/IGEL_Technology
Facebook: www.facebook.com/igel.technology
Google+: https://plus.google.com/u/0/101270758605662221044
LinkedIn: www.linkedin.com/company/igel-technology
YouTube: www.youtube.com/user/IGELTechnologyTV
About IGEL
IGEL delivers powerful unified endpoint management (UEM) software that is revolutionary in its simplicity and purpose-built for the enterprise. The company's world-leading products, including the IGEL Universal Management Suite™, IGEL OS™-powered thin and zero clients, and all-in-one thin client solutions, deliver a smart and secure endpoint management experience that shifts granular control of thin and zero client devices from the end user to IT. This enables enterprises to remotely control all thin client devices from a single dashboard interface. IGEL has offices worldwide and is represented by partners in over 50 countries.
For more information on IGEL, visit www.igel.com