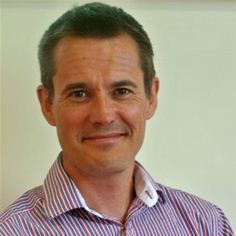 Oracle Platinum Partner Inoapps (www.inoapps.com) has launched an Optimisation Service for users of Oracle Cloud Invoice Scanning. The service, staffed by highly skilled consultants will help users to optimize the benefits of Invoice Scanning within their own business. The new service is just one of a wide range of Oracle products and services available through Inoapps, the recent winner of both Oracle's EMEA and Global Cloud Transformation Partner awards.
The Oracle ERP Cloud Invoice Scanning module uses OCR (Optical Character Recognition) to mitigate document management inefficiencies by dramatically reducing an organisation's paper-based invoice handling. The system streamlines processes, significantly lowers staffing costs and improves both accuracy and compliance. It allows users to scan, index, review and input invoices in a fraction of the time previously required.

However, many Oracle Cloud Finance users, seeking to automate Invoice Scanning, often require advice on the internal preparations required to optimise their usage. This could include: adjustments to the existing purchasing procedures and rules required to support the scanning process internally and also a good understanding of the technical pre-requisites for the scanning process to be optimal. With its team of experts and its own knowledge of using the system itself, Inoapps is ideally placed to advise users on how best to adopt and then optimise ERP Invoice Scanning in the Cloud.

Martin Snookes, Senior Account Manager at Inoapps, believes the benefits are clear. In his view, "There are many Oracle users keen to exploit the benefits of automated Invoice Scanning as part of their Oracle ERP Cloud Estate. We can help them optimise their use of this technology as we have unrivalled skills and expertise in this area. We also have the benefit of using the technology ourselves as part of our own Oracle ERP Cloud system. In numerous cases, Inoapps has already discovered that even minor changes, such as modifying the PO number format, can significantly enhance the solution's performance. Indeed, there is a wide combination of adjustments that can make a major difference. In short, we know what makes Oracle's Invoice Scanning solution tick.

"With this in mind, our Invoice Scanning Optimization Service is exactly what organisations need to both deploy the system and to fine tune their internal processes accordingly. As a result, we expect demand for the new service to be extremely high."

Inoapps are providing a Free Audit for those interested in optimising their invoicing scanning. This will assess the current status of the solution and will also specify a fixed charge package for helping these organisations achieve optimal effect. Those interested should call +44 (0)870 112 2000 or email info@inopps.com

About Inoapps (www.inoapps.com)
Inoapps is a global company with operations across Europe, the Middle East, Asia and the Americas.
A leading Oracle Platinum Partner and Oracle Applications, Technology & Hardware specialist, Inoapps delivers the complete Oracle application-to-disk enterprise IT environment through the provision of consulting, and implementation together with hosting and managed services. The company has clients across a broad range of industry sectors including energy, engineering, construction, travel, financial services and manufacturing as well as local and central government.

Inoapps is proud to be recognized by Oracle as Specialized Partner of the Year for Accelerate Solutions: EMEA 2010 & 2012, Oracle General Business Applications Partner of the Year 2009, 2010 & 2011 and UK Oracle User Group Database Partner of the Year 2011/12. Inoapps was also awarded Oracle's UK Cloud Partner of the year in 2015 and is Oracle's UK SaaS Partner of the year in 2016.