Oracle Platinum Partner Inoapps (www.inoapps.com) has been accepted and accredited by Oracle as the first UK partner with IaaS specialisation to join its new Global Managed Service Provider (MSP) programme. As a fully accredited MSP, the company will provide Professional and Managed Services to Oracle IaaS (Infrastructure as a Service) and PaaS (Platform as a Service) customers; spanning readiness assessments, migration and full implementation and managed services.
This scheme will only be available to Partners who have a Global Managed Service capability, so only a handful of Partners with a 'truly global reach' are to be chosen for this new Oracle accreditation. The decision to select Inoapps first reflects the company's ability to deliver global support and migration services 24 hours a day / 7 days a week / 365 days a year, through its offices across EMEA, the USA and ASEAN territories. Another reason for the choice was Inoapps' success in receiving both EMEA and Global SaaS Cloud Transformation Specialized Partner of the Year Awards at Oracle OpenWorld 2016.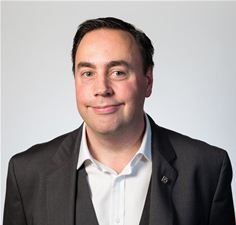 Oracle's new MSP programme reflects the current industry trend toward datacenter transformation, with many existing Oracle Technology and application customers choosing to outsource their datacenters to public cloud. The Oracle Cloud MSP programme will identify and recognise partners that have the skills, tools and processes to build, deploy, run, and manage both Oracle and non-Oracle workloads on the Oracle Cloud Platform.
With a long track record of delivering the highest quality on-premise Managed Services, Inoapps has also developed a highly skilled and experienced team of Cloud consultants. Similarly, the company has a proven Cloud application development team ready to create effective "PaaS (Platform as a Service) for SaaS (Software as a Service)" extensions to meet the specific business requirements of Oracle users.
Commenting on the accreditation Andy Bird CEO of Inoapps noted, "Being the first partner to receive this accreditation is a recognition of the quality, precision and excellence which Inoapps delivers in meeting our customers' requirements across the globe. It also underlines why we have won both Oracle's EMEA and Global Cloud Transformation Partner Awards for 2016.
"With this in mind, Inoapps is now the go-to Partner for organisations seeking an effective Managed Service solution. Whether it's moving to and maintaining an Infrastructure as a Service (IaaS) set up or developing a PaaS for SaaS application that boosts your business innovation, Inoapps has the answer. Users gain all the benefits of the Cloud along with considerable flexibility. The potential cost savings and performance benefits that we can now offer CEOs and FDs are significant and we look forward to transforming enterprise systems for numerous organisations across the globe."
For those Interested in IaaS or PaaS solutions please contact Malcolm Allan, Global VP – Technology, Inoapps: malcolm.allan@inoapps.com