Confirmit Horizons supports real-time research with powerful collection and dashboard reporting
London, UK and Oslo, Norway and New York, NY: 23 February 2017 ICM Direct, a specialist in data collection and real-time Market Research data solutions, has agreed a new three-year deal with Confirmit. The deal continues the existing long-standing relationship between the two organisations and makes Confirmit Horizons the primary data collection tool for all ICM Direct's research activities.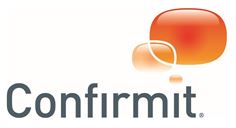 ICM Direct specialises in research programmes that bring different segments of data together. It therefore requires a comprehensive survey platform to ensure all data collection and integration is consistent and accurate for reporting.
Neil Sykes, managing partner at ICM Direct, explained: "We conduct large-scale online and telephone surveys, and need to integrate the research data we collect with a wealth of attitudinal, behavioural and demographic data. Confirmit Horizons provides the comprehensive yet user-friendly platform that allows us to use this integrated approach, and ultimately deliver detailed, holistic business insight to our clients."
As well as supporting data collection, Confirmit Horizons enables ICM Direct to deliver real-time, hierarchical reporting dashboards to its clients.
Tim Hannington, EVP at Confirmit, commented: "We're delighted to continue our excellent, long-term relationship with ICM Direct. ICM Direct carries out sophisticated, detailed research programmes and Confirmit Horizons provides the ideal end-to-end solution to support this, particularly as data delivery to clients is increasingly moving online. ICM Direct is able to use Confirmit Horizons to present clients with clear dashboards that not only speed up reporting times, but also deliver much faster and clearer insight."
Over the next three years, ICM Direct will use Confirmit Horizons to support its view that insight for business decision making starts with the collection of rich and robust data.
Sykes said: "Confirmit Horizons perfectly supports our aim of delivering quality data in real time, using creative yet rigorous research practices. Put simply, the platform provides intelligent data, elegantly presented.
"It is not only our clients who are benefiting. This new three-year deal allowed us to 'democratise' our research activities so all staff now use the Confirmit Horizons platform, giving everyone access to the same powerful research capabilities," he added.