New SUCOFLEX 500 family provides innovative high performance solutions for test & measurement
A new, top performance cable assembly is due to be unveiled next month at European Microwave Week by global connectivity supplier HUBER+SUHNER. The company will demonstrate its extensive expertise in RF at the London event – taking place at the ExCel, October 3-5 – with the debut of a new SUCOFLEX 500 product designed for the test & measurement market. This product is the first member of the SUCOFLEX 500 family to be demonstrated to the public.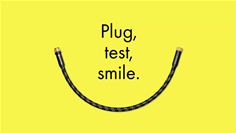 When it comes to test and measurement, SUCOFLEX 500 assemblies guarantee the highest level of satisfaction. Not only are they extremely flexible and easy to use, thanks to their unique design, they also deliver best-in-class phase and amplitude stability with flexure, movement, temperature and tensile stress.
"Performance, stability and reliability are what matter most in demanding environments where products are subject to severe operating conditions," said Dora Apostolou, Application Engineer at HUBER+SUHNER. "We are proud of our new SUCOFLEX family and excited to show how it answers the demands of the test and measurement industry for phase stable assemblies versus bending and temperature solutions."
HUBER+SUHNER has more than 25 years' experience in designing and manufacturing state-of-the-art microwave components that offer outstanding electrical and mechanical performance. With numerous successful projects worldwide and a broad portfolio of safe, high-quality connectivity solutions in radio frequency, fiber optic and low frequency technology, HUBER+SUHNER is well placed to demonstrate its extensive expertise at European Microwave Week next month.
Also at the event, HUBER+SUHNER will host Dr. Klaus Werner – a founding member of the RF Energy Alliance (RFEA) – at the booth (#102) on Wednesday, October 5 from 11am-12pm. Dr. Werner is the Alliance's chairman and will answer any questions regarding the goals of the Alliance and the work that is being done. The RFEA is dedicated to the evolution of solid-state RF energy applications and the immense market opportunities. Solid-state RF energy is a clean, highly efficient, controllable heat and power source that is transforming consumer, commercial and industrial applications alike.
Visitors of the European Microwave Week can discover more about the HUBER+SUHNER range of high-quality connectivity solutions at Booth 102, ExCel, London, October 3-5.
HUBER+SUHNER Group
HUBER+SUHNER is a global company with headquarters in Switzerland that develops and manufactures components and system solutions for electrical and optical connectivity. With cables, connectors and systems – developed from the three core technologies of radio frequency, fiber optics and low frequency – the company serves customers in the communication, transportation and industrial sectors. The products deliver high performance, quality, reliability and long life – even under harsh environment conditions. Our global production network, combined with group companies and agencies in over 60 countries, puts HUBER+SUHNER close to its customers. Further information on the company can be found athubersuhner.com.