Halian has announced its Microsoft Gold Partner accreditations in Cloud Platform and Datacenter services

The international IT services provider has met Microsoft's rigorous requirements to provide best in class client offerings
4th September 2018, London, UK – Dubai, UAE – Luxembourg: Halian, the leading international IT services provider, has announced that it has attained Microsoft's Gold Partner status in two competencies, Cloud Platform and Datacenter, demonstrating its expertise in creating value added and innovative services for its customer base using Microsoft technologies.
Halian's expertise in the Azure platform opens up further opportunity for customers to modernize their infrastructures, migrate applications and data, and build better analytics in the cloud. Gold Partner status in datacenter also recognizes Halian's depth of knowledge in transformative datacenter services, creating scalable and cost-effective solutions for clients.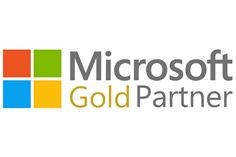 Microsoft Gold Partner
Spending on public cloud services is forecast to reach $277 billion by 2021, and according to IDC, customers are increasingly investing in hybrid cloud services that provide agile, scalable, and on-demand infrastructure. By 2018, 80% of organizations will have a commitment to hybrid architecture, and Microsoft's comprehensive portfolio of solutions across datacenter and cloud is therefore a key offering for Halian's customers.
Halian Group Sales Director Stuart Fry commented: "Halian's Microsoft Gold Partner competency differentiates us as a provider of Public Cloud, Management, and Virtualization Deployment services. Recognition of our Cloud Platform and Datacenter competency will be a key part of growing our managed customer infrastructure and managed services business moving forward, using SaaS and PaaS solutions on Azure Marketplace."
ENDS
About Halian
Halian is an international IT services company founded in 1996, specializing in managed services, resourcing and projects. Its approach is to partner with clients for the long term while delivering results rapidly and with agility. Based in 5 countries across the UK and EMEA, Halian employs over 500 staff with an enormous range of IT expertise and practical experience. Its customers include international organizations in pharmaceutical, healthcare IT, financial services and government sectors.
Media enquiries:
For all media enquiries, please contact Sally McDonald on +44 (0) 203 697 6