11 October 2017 – Fincons Group, a leading global IT business consulting firm, has appointed Greg Jarvis as Executive Vice President and General Manager in the US. Heading up Fincons Group's new offices in Los Angeles and New York, Greg brings to the table a wealth of experience and plans on implementing new strategies and driving growth for Fincons Group across US markets.
With over 25 years of experience providing strategic consulting and managing large and complex technical initiatives, Greg excels at bringing digital products and services to market. With a special focus on interactive and new media, Greg will provide invaluable insight and leadership for the Group. In fact, he was an integral part of the strategy and successful launch of several commercially deployed online media initiatives over the past several years and hopes to put his expertise to use in this new role.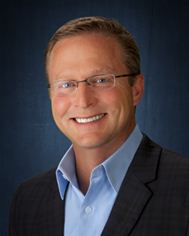 Greg is also a respected thought leader in the digital sphere where he has frequently presented at industry-leading events such as: the NAB Show, Digital Hollywood, Future of Television and the Microsoft Innovation Summit to name a few. His standing as a thought leader is further confirmed by the advisory papers which he has written including for example: 'Enterprise Social Networking' and 'Digital Media Framework'.
Michele Moretti, CEO Fincons Group, comments: "We are thrilled that Greg has joined our firm to head up the Group's offices in the US. He brings with him an arsenal of experience in helping businesses to transform their processes by harnessing new solutions, products and services and I am certain that he will be a great asset to Fincons Group.
Greg adds: "Working with Fincons Group will allow me to apply the experience I have gathered over the years working within the digital media industry with a diverse portfolio of clients, to help the Group build its presence in the US market and deliver best-in-class strategic solutions to their clients. Previously having worked at EPAM Systems, Solekai Systems, Synacor, Piksel and Deloitte, I am delighted to be taking on this new role and I look forward to supporting the Group in this exciting time of growth."
Francesco Moretti, Deputy CEO Fincons Group and CEO Fincons US, also comments: "Greg brings with him excellent experience, expertise, gravitas and the dynamic drive needed to propel the US business forward. Greg has deployed technical and business solutions for major premium content providers and distributors and we share his excitement in seeing what this new challenge will bring."
---
About Fincons Group
Fincons Group is an award-winning professional services company, providing a broad range of services and solutions in strategy, consulting, digital, technology and operations to a diverse range of industries: media, energy and utilities, financial services, transportation, manufacturing, and public administration. With 34 years of experience in IT Business Consulting and system integration, Fincons Group has offices in the UK, Italy, Switzerland and the US. In 2016, it reported sales revenue of more than 90 million Euros. For more information, go www.finconsgroup.com