Michael Zammit spoke on the "awkward and chaotic" fiber routing we're seeing today, suggesting viable alternatives to streamline data processing
Rome, Italy, 24 September 2018 – Michael Zammit, VP and GM of Go!Foton Corporation, today urged operators to look beyond "outdated methods" and utilize more versatile data center infrastructure management solutions now to control rising energy costs and complex data processing.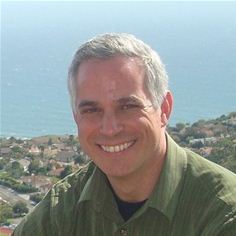 Mike Zammit
Speaking at ECOC 2018, Mr Zammit discussed how the horizon is rapidly changing as further complications in data centers begin to arise – from power and cooling factors, to rack space and central processing unit availability.
"Processing more and more data within the data center has become the norm for many organisations, ultimately leading to complex and expensive machine to machine management. Operators are already realizing that their current fiber connectivity infrastructure lacks efficiency, so they are stuck in a limbo – either to implement a quick fix to the problem or to embrace more versatile high-density solutions which leverage smaller form factor cables and connectors," explains Zammit. "The quick fix method, although it may seem appealing at first, is a dangerous path to go down as it is often complex, time-consuming, and gives operators only very limited short-term benefits. By just adding to an existing, antiquated fiber infrastructure, you will quickly find out the network lacks the required agility and flexibility to cope when more bandwidth and additional services are added into the mix."
He stressed how we're seeing an overall awkward and chaotic fiber routing and management, along with poor utilization of already scarce rack resources. Many operators remain reluctant to fully leverage newer high-density solutions which employ small form factor interconnect cables with higher count, bend optimized fibers.
"The data center fiber infrastructure sector has rapidly changed in the past few years and is continually evolving as 5G begins its roll-out across the world. Legacy fiber management practices are simply not sustainable without dire consequences to network performance and service reliability," he added.
"If operators take the bold step to look beyond their outdated fiber management methods and towards solutions which offer easier monitoring, flexibility and more customizable user requirements, enormous benefits to cost, space utilization in the racks, and operating efficiency can be realized very quickly. Businesses choosing to follow this path will see results from the outset as it will allow a scalable pay-as-you-grow network to evolve – especially as connection densification and high fiber count cable challenges come into play. By failing to implement connectivity solutions which will truly scale and support the diverse connection demands carriers are facing today, they are leaving themselves open to chaos which will ultimately undermine the high network reliability customers will be expecting."
A leading solution which addresses all operators' challenges is Go!Foton's PEACOCTM high-density fiber management platform. PEACOC (Platform with Enhanced Access for Compact Optical Connectors) which will be showcased at ECOC for the first time this year, is a high-density fiber management platform widely deployed both in the central office and data center world, as well as in OSP cabinets and remote terminals. The PEACOC solution provides its operators with peace of mind and allows technicians to manage and operate networks tool-free and with greater ease, accuracy, and reliability. The highly versatile PEACOC high-density platform also enables service providers, and their respective data centers, to operate more efficiently and, ultimately, more cost-effectively to better manage the increasing strain on operating expenditures (OpEx).
"To be prepared for these new network advancements, operators must begin to utilize innovative technology like the PEACOC high-density platform. The foundational PEACOC platform allows service providers to manage these demanding environments, in a more intelligent and thoughtful way which maintains the highest network quality and reliability. Failing to take appropriate measures now regarding your fiber network strategy will hinder your offerings and leave you open to devastating and costly repercussions later down the line," Zammit concluded.
The PEACOC high-density fiber management platform, alongside its broad array of passive optical materials and components including its NG-PON2 WM1 & CEx filters, xWDM modules, and PD products will be on display at Booth 316 at ECOC 2018 held at Fiera Roma, Rome, Italy, September 24-26 2018.
About Go!Foton
Go!Foton (www.GoFoton.com) provides a variety of innovative telecom and data center solutions for long haul, metro, and broadband access applications, as well as supplying optical materials and components to the imaging, medical, and instrumentation markets. A global company, Go!Foton has sales offices in the U.S., Europe, and Japan, in addition to R&D and manufacturing facilities in the U.S., Japan, China and in the Philippines.
Media Contact:
Proactive PR
+44 (0)1636 704888
gofoton@proactive-pr.com