For two years, employees at Go Up – a digital marketing agency in Shoreditch – have had the opportunity to work four-day weeks. Every week. So that's a three-day weekend. Every weekend.
This is not just a flash-in-the-pan fad to attract new talent; the company founders, Tom Skinner and Ed James, swear by its results. The agency has doubled annual revenue since introducing the scheme, and they attribute a lot of that success to their team being more productive simply because they are better rested.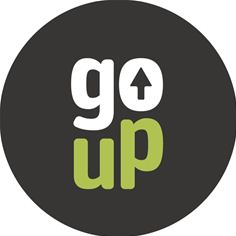 What's the catch?
Well, it's win/win. Employees get three-day weekends (if they want) to properly rest and pursue their own interests, and the employers don't lose any working hours. And those working hours are more productive because the team are fresher and therefore more creative and efficient.
How does it work?
If you wish to work five-day weeks, that's fine. Staff are contracted to work from 9:30 until 18:00 Monday to Friday. However, if you turn up at 8:30 and leave at 19:00 (two more hours per day) for four days (either Monday to Thursday or Tuesday to Friday), you can take the 5th day off.
Why?
How often do you hear people say, 'the weekend was too short'? Maybe that's because it was. The Sunday Blues are real because employees can't face the prospect of their desk the next day, as they're not ready for it. They haven't had enough time away from it to make them feel ready to go back. How useless are you on a Monday morning or Friday afternoon? You could be doing something else, yet backwards office culture dictates that you sit and show your face – even if you are just sat browsing Facebook.
Go Up believes that if more companies trialled four-day weeks, they'll be blown away by the uplift in productivity and output.
For more information visit: http://www.goup.co.uk/
---
About Go Up
Since day one, Go Up has sought to bring clarity, transparency and trust to an industry that has built itself a reputation for vastly over-promising and wildly under-delivering. Go Up is a Digital Marketing Agency based in Shoreditch, in the beating heart of London's tech city. We work for businesses big and small: from internationally recognised brands, blue chip companies and international governments to medium-sized and small, local businesses. http://www.goup.co.uk/