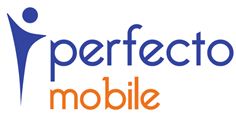 Former Executive Vice President of HP Software and Operating Partner at Silver Lake Partners Brings Deep Experience to Accelerate Continuous Quality and Digital Engagement
Boston, MA – June 25, 2015: Perfecto Mobile, the world's leader in mobile app quality and experience, today announced the appointment of George Kadifa to its Board of Directors. As a Board member, Kadifa will expand Perfecto Mobile's vision towards enterprise digital engagement and accelerate the momentum with Agile and DevOps teams.
Kadifa has extensive expertise in growing and managing technology businesses, having held leadership positions at HP, IBM, Silver Lake Partners, Corio, Oracle, and Booz-Allen & Hamilton. As Operating Partner at Silver Lake Partners, Kadifa was responsible for driving the growth of a 24-company enterprise portfolio from the firm's large-cap investment fund. Most recently, Kadifa served as Executive Vice President of HP Software and Strategic Relationships, where he led HP's multi-billion dollar software portfolio under the direction of HP's CEO.
"We are delighted to welcome George Kadifa to Perfecto Mobile's Board of Directors," said David Reichman, Chairman of the Board at Perfecto Mobile. "His extensive leadership experience at the top global technology companies, paired with his deep operational knowledge, will add a valuable dimension to the Board as he supports Perfecto Mobile's vision into the next phase of digital engagement."
Kadifa is currently the Managing Director at Sumeru Equity Partners, Director at Velocity Technology Solutions and serves as a trustee for the University of Chicago Booth School of Business.
"As someone with first-hand experience leading both a new breed of companies as well as some of the largest technology organisations in the world, I have come across many companies who set out to change an industry," said Mr. Kadifa. "It is quite rare to find a company such as Perfecto Mobile, with superior technology, a vast market to penetrate, and a visionary executive team. In addition, it offers a highly disruptive business that is transforming legacy tools and waterfall methodologies to an open and continuous approach, matching the way DevOps, Agile and Mobile teams work. I am excited to work with CEO Eran Yaniv, the Perfecto Mobile executive team and the Board to support Perfecto Mobile's explosive growth becoming the standard in the mobile and digital quality market."
About Perfecto Mobile
Perfecto Mobile, the world's leader in mobile app quality, provides a hybrid cloud-based Continuous Quality Lab that enables mobile app development and testing teams to deliver better apps faster. The Continuous Quality Lab supports testing processes earlier and more often in the development cycle, giving way to faster feedback and improved time to market. Users can access an exhaustive selection of real mobile devices connected to live networks around the world and leverage them for testing and monitoring throughout the mobile application development lifecycle – from development, functional and performance testing to monitoring and support.
More than 1,500 customers, including 50% of the Fortune 500 across the banking, insurance, retail, telecommunications and media industries rely on Perfecto Mobile to deliver optimal mobile app functionality and end user experiences, ensuring their brand's reputation, establishing loyal customers, and continually attracting new users. For more information about Perfecto Mobile, visit perfectomobile.com or follow us on Twitter at @PerfectoMobile.