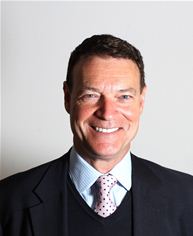 The next stage of ambitious growth for the UK's Best New Consultancy*
Chris Sullivan, former Deputy Group Chief Executive of the Royal Bank of Scotland Group plc, has joined Elixirr Partners LLP as Partner and Client Chairman, a market-facing role across all industries, effective 1st May 2015. In joining Elixirr's Partner team, Sullivan has made a powerful statement about the fast-growing firm's positive future as they invest in growing their UK business.
Sullivan has 40 years of experience at RBS, having held many different positions across the Group, over 20 of which were in executive leadership. About the move, Sullivan said:
"I joined Elixirr because of their huge ambition and the work they are doing, not just across financial services, but in the industries it is converging with, like retail and telco – they are really helping their clients shake things up in traditional markets."
Elixirr position themselves as a diverse firm of entrepreneurs and Founder and Managing Partner, Stephen Newton, is determined that they walk the talk. Chris did not tread the privileged path – he earned his way into the Boardroom, beginning his career as a clerk in a Welsh branch of Lombard, after earning £5 a week by juggling surveying with auctioning cattle at an agricultural market. It's this entrepreneurial attitude that sparked Sullivan's fervent support of growing small businesses.
When he was leading RBS' Retail Direct Division, Chris led the global development of Worldpay, expertise that complements Elixirr's existing card and payments capability, and has only recently stepped down from its Board. He is involved in many other industries and has a leadership role in two innovative companies that Elixirr Capital, the investment arm of Elixirr, is involved with. Sullivan said:
"What Elixirr has achieved in just five years is remarkable and I am excited to be part of the firm's future. As someone who has always championed diversity, I was attracted to the entrepreneurial, innovative and inclusive culture – this is a firm that moves quickly, really gets things done and is achieving substantial results for clients."
Stephen Newton said:
"I could not be more delighted that Chris has joined my Partner team – this is a huge coup for us to have such a prominent leader join our firm. He joins us at the perfect time, a time when we are really accelerating our growth in the UK. Who we are as a firm, entrepreneurs with serious industry and consulting expertise, makes us perfectly placed to help our corporate clients respond to their new, non-traditional competitors – fast-moving, innovative startups who are threatening their market position.
"We were a startup five years ago, so we understand both communities and can effectively bridge the gap between startups and big institutions. We're acting as enablers to help them collaborate and learn from each other for mutual benefit. We believe that by being innovative and entrepreneurial ourselves, we will deliver that to our clients every day. It's not about creating 'innovation centres' like consulting's usual suspects… it's about innovation in everything we do, it's in our DNA. Chris has a history of doing this and will play a huge part in this across all sectors, and particularly in FinTech."
As well as attracting serious players from industry to the firm, Elixirr prides itself on what Newton describes as "growing our own timber". Accelerating the partner team to 14 strong is the upcoming appointment of a high-profile insurance lead from one of the Big 4 consultancies, and the promotions of three current Elixirr Principals effective 1st May 2015. Retail specialist and Elixirr's second female Partner, Jill Ross, is formerly of Accenture and leads Elixirr's Learning & Development capability. Financial services specialist, Dieter Halfar, is formerly of Absa/Barclays Africa and Elixirr's lead partner in South Africa. Joe Dall has worked for Deloitte and EY, as well as for Apple and NS&I. Dall is Elixirr's Card & Payments lead.
*As voted by the Management Consultancies Association (MCA)