James Ham has been appointed as the CFO of leading Oracle Platinum Partner Certus Solutions.
James joins Certus from the Office for National Statistics, where he was Financial Controller and had previously held budget responsibility for the UK Census. Later he was appointed Project Director responsible for the introduction of Oracle ERP and HCM solutions supplied by Certus. The implementation was the first complete Oracle Cloud suite implementation in a central government department.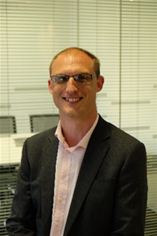 In his new role at Certus, James will develop the company's financial infrastructure to support the company's rapid growth and plans for expansion. Commenting on his appointment Certus CEO Mark Sweeny said, "James is one of the most experienced government finance experts in the UK. He also has in-depth knowledge of successfully implementing Oracle Cloud ERP and HCM technology and his work at ONS has been widely acclaimed. I am delighted he has chosen to join us as CFO and I look forward to working closely with him as we plan for future growth."
Responding to Mark Sweeney's comments James said, "In government terms, Certus is recognised for the exceptional quality it delivers in all that it does. Indeed, I've joined at an exciting time here as there's a number of other major governmental organisations in discussion with Certus and I am keen for them to understand the quality and range of services available here."
---
About Certus Solutions
Certus Solutions is an Oracle® Platinum Partner and Oracle Education Partner. A leading provider of implementation and business support services for Oracle Cloud based software for ERP, HCM and Payroll. For more information regarding this press release and Certus Central Government activities please contact Mark Sweeny, Chief Executive Officer at Certus Solutions at mark.sweeny@certus-solutions.com +44 (0) 1483 610220 / +44(0) 7775 675 704.