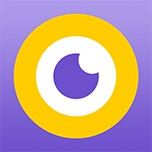 900 Seconds Oy, a Finnish media technology developer, has launched a live video broadcasting service for consumers: Eyeye TV™. The service is currently available for iOS users. The Android app will be launched in July.
The consumer-to-consumer live video broadcasting market is booming. Early adapters have eagerly deployed the new communication media in order to share their ideas and moments with a live audience. Eyeye TV™ is extending the user experience with a unique, geo-tagged and social network agnostic approach.

Jari Ovaskainen, the chairman of the company, sees huge opportunities in live video broadcasting: "The social media, as we know it today, is about the past: what did I do, see, like or think. That is now changing. Live video broadcasting is turning users' attention to the present moment. This momentum drives millions of users to live broadcasting services."

Every Eyeye TV™ broadcast is geo-tagged and their locations are visualized on a map. Users can browse live broadcasts based on their location, popularity or description. Users can also follow their favorite broadcasters and share the best videos through the leading social media networks.

900 Seconds Oy is based in Helsinki, Finland. Mr. Ovaskainen was the first investor in Supercell. The European Business Angels Network (EBAN) awarded him as the Europe's Business Angel of the Year 2014.

http://www.eyeye.tv
https://geo.itunes.apple.com/us/app/eyeye-tv/id1001918184?mt=8&uo=6

Eyeye TV™ is a trademark of 900 Seconds Oy.