Companies harnessing Confirmit's solutions report exceptional business results
London, UK and Oslo, Norway and New York, NY: 22 September 2016 — Confirmit has reported that revenues from new customers more than doubled in the first half of 2016 over the same period in 2015, while existing customers have delivered clear evidence of the ROI by using the company's solutions. In Q2, Confirmit, the leading global solutions provider for Customer Experience, Voice of the Employee and Market Research, also launched Version 20 of its Confirmit Horizons platform and achieved advancements and growth stemming from mobile-focused initiatives that helped push the company to new heights.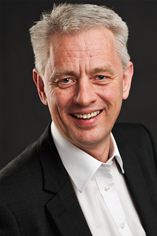 "We succeed when our customers succeed and in the first half of this year, it's very clear that our customers are achieving great things with our solutions," explains Henning Hansen, President and CEO, Confirmit. "The combination of our ever-evolving technology and the vision and ambitions of our customers is a powerful one, and I'm confident that the rest of 2016 will bring more excellent results for the companies using our world class solutions."
Customer Success
There was a significant increase in new customers joining Confirmit's ranks in the first half of the year, with companies including Aldermore Bank, Deloitte CE, Ipsos Japan, Magna International, Inc., PMF Planmarktforschung, Scandinavian Hospitality Management, Transport Focus, Wilke Research and Wyndham Vacation Resorts.
The company also announced its ACE (Achievement in Customer Excellence) Award winners, recognising Confirmit clients who demonstrate excellence and innovation in Voice of the Customer programmes. Winners reported exceptional business results around three key areas of revenue increase, cost reduction and culture change. Highlights of winners' results include:
88.7% increase in NPS® score in 2015
25% growth in policy renewals as a direct result of making it easier to resolve issues in the customer's channel of choice
The Overall Customer Service Satisfaction Score rose to 96.3% in 2015
A 10.5% increase in satisfaction scores for the Sales Center and 5% increase for the Service Center following the implementation of a closed-loop feedback process.
Winners include: Actuate OpenText™, AIG Travel, AIG, US Life Division, Amadeus, ANSYS, Inc., Asurion, B2B International and Wolseley, CyberSource, Dell Software, Inc, Digital Insight, Erie Insurance, Grant Thornton LLP, The Hanover Insurance Group, Homesite Home Insurance, Infor, Lloyds Banking Group, McKesson Ireland, Moore Medical, Philadelphia Insurance Companies, ReachLocal, Screwfix, Siemens Building Technologies, Sony Mobile Communications, Synoptek, Sysmex America, Inc., Telegraph Media Group, Tyco SimplexGrinnell, Virgin Money, W5 with Gas Networks Ireland, and Waters Corporation.
"Asurion is a proud recipient of both Confirmit ACE Awards as they affirm our dedication to innovation and delivering an exceptional customer experience," said Tim Stadthaus, senior vice president of marketing and customer experience at Asurion. "The recent innovations in our Voice of the Customer programme has allowed us to leverage multiple touch points to authentically capture the voice of our customers. We are now able to deliver actionable information across several business units that drives continuous improvement and results in a best in class customer experience throughout a customer's lifecycle."
Product Innovation
In H1, Confirmit launched Version 20 (V20) of Confirmit Horizons™, its award winning multi-channel software platform. V20 boasts advanced features focused on increased agility, flexibility and mobility for organisations. The mobile-optimized capabilities give organizations a real-time view of data, allowing faster and more efficient responses to feedback.
In an effort to improve collaboration and communication across the organisation, V20 allows mobile-optimised access to Confirmit Horizons directly from the home screen of their mobile device. Feedback capture is also improved for mobile working, with an enhanced face-to-face interviewing module (Confirmit CAPI) that works seamlessly across Windows, iOS and Android Devices. Confirmit's mobile applications continued to report an increase in data and media collection, demonstrating the channel's importance. June 2016 boasted a record month for mobile media file collection, with almost one file collected every second throughout the entire month.
Industry Influence and Recognition
During the first half of the year, Confirmit hosted a number of milestone events, celebrating the company's 20th anniversary. At these highly successful sessions, attended by over 250 industry experts and practitioners, attendees heard success stories from a number of Confirmit's customers, including Canon Solutions America, GfK, Lightspeed GMI, Moore Medical, Screwfix, Philadelphia Insurance, RS Components, TycoSimplexGrinnell and Wyndham Hotel Group.
During Q2, Confirmit was also named a winner of CUSTOMER Magazine's 2016 CRM Excellence Award for the 7th consecutive year.