An international startup team based in Copenhagen, Denmark is currently disrupting the field of DNA-testing by delivering cutting edge science from the lab to your doorstep.
The startup is named AthGene and has just launched the world's first private genetics testing solution based on a subscription-model.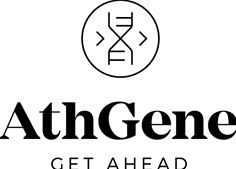 Less than 10 years ago, DNA-tests would cost millions of € to do. Today the price has dropped dramatically, and this development has enabled AthGene to offer users their very own DNA-test supported by an interpretation of the genetics data – e.g. when it comes to nutrition advice, sleeping patterns, carb sensitivity, gluten intolerance etc.
Founder Yusufa Sey, originally from Gambia in Africa but now based in Copenhagen Denmark, explains the vision behind AthGene:
"What we do is provide the users with an individual genetic insight into your body's preferences. This includes what you should eat, how to work-out etc. Basically we help our users get the most out of their daily lives."
AthGene currently employs 17 people from 10 different countries. The team's international diversity is crucial for the company's future success according to Yusufa Sey:
"We're not just a team of skilled gene scientists and avid technologists, but also a business with a global background. This enables us to understand our users across the globe and hopefully help each one of them unlock their full potential."
The AthGene-business model is subscription based. As a user you pay €30 as a monthly fee. Each month you unlock new information about how to meet your body's preferences in the best possible way. As Sey puts it, AthGene makes hard science simple.
About AthGene
AthGene is a gene analysis for people who care about their fitness and wellbeing. The company provides users, e.g. fitness enthusiasts, with access to information about their unique sensitivity to salt, fat, as well as carbohydrates, thus allowing them to tailor their nutrition plans in accordance with their bodies' specific requirements.
The AthGene test also grants users with information such as what their ideal sleeping patterns are, whether or not their bodies are prone to ligament injury, as well as whether their bodies are best designed for endurance based activities and training, or activities and training that involve being more 'explosive'.
AthGene has raised €2,5 mio. in angel funding and is doubling turnover each quarter. Currently AthGene is in the market to do another round of fundraising.