11 August 2015, London – Dialogue Group, the leading provider of A2P SMS traffic monetisation software and services, has today announced the appointment of Jeremy Povey as Chief Financial Officer.
Povey joins Dialogue Group as the company enters a third successive year of revenue and profit growth. This appointment follows the announcement last month that Dialogue was named one of the Top 4 global A2P SMS messaging vendors by the world's Mobile Network Operators (MNOs).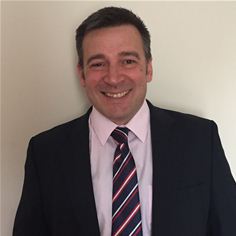 "Part of the appeal of joining Dialogue was its products and the potential of the markets that need them," Povey said. "Dialogue has shown leadership in helping MNOs ensure they only carry A2P SMS traffic they can bill for and the "100% on net" promise has set a standard for the industry. This proposition is an obvious choice for MNOs globally who want to benefit from over the billions of dollars of revenue that is currently lost to unscrupulous and fraudulent "grey route" aggregators."
With Dialogue anticipating sales growth of over 50% for the coming financial year, Povey plans to ensure that Dialogue has the capacity and capability required to realise these plans in the revenue protection space with the SMART product set.
He added: "The product market we see the growth coming from is still evolving and there are risks in the market we are aware of and will manage. Our forecasts are based on an identified pipeline and scalable business model which translate to a greater increase in net profit, not to mention the significant upside to be had."
The company's CEO, Perry Offer, is pleased to welcome Povey to the team and confident he will play a pivotal role in helping Dialogue realise its financial goals.
Offer said: "We are delighted to bring Jeremy on board given his strategic and operational Financial Management experience. He has vast experience in helping telecoms businesses of all sizes develop and has a great understanding of the technology environment and the processes needed to manage that from a risk, benefit, and cost perspective. We're confident his experience will help the business realise its growth plans for the UK and overseas territories."
Povey is a qualified Chartered Accountant with 20 years' experience in financial and commercial roles, primarily within the Telecommunications and IT Sectors. This has included assignments as a consultant and interim manager, taking leading roles on projects as diverse as regulation, strategic analysis and planning and business change. His international experience includes Ireland and Australia as well as the Middle East and Eastern Europe.
To arrange an interview with Jeremy Povey or Perry Offer at Dialogue Group, please contact Kirsty Peasley atkirsty.peasley@proactive-pr.com or Kelly Mancaruso at kelly.mancaruso@proactive-pr.com, or call +44 (0) 7899 914168. For more information about Dialogue, please visit the website at www.dialogue.net or follow @dialogue_tweets on Twitter.