Europe's largest online cruise travel agent making data-driven experiences priority for growth
[LONDON – 7 NOVEMBER 2017] Qubit, the leaders in marketing personalization technology, today announced that Cruise, Europe's largest online cruise travel agent, have chosen Qubit to power their journey to personalization. The company are looking to increase conversions, enquiries, and sign ups, as they grow market share across Europe. With an in-house development team, Cruise will leverage the Qubit personalization platform to build a customer journey focused on an in-depth understanding of how their visitors browse and purchase holidays across all of their 7 websites.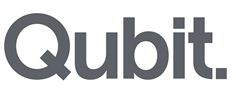 "We are constantly looking for ways to improve the website experience for our customers which extends to about 20% of the cruise market," said Kevin Milnes, Online Director at Cruise.co.uk. "Building a world-class personalization strategy is a key goal for our business and we need technology that's reliable, scalable, and provides us with insights we can trust. With Qubit we'll begin to deliver sophisticated experiences online at a scale we've never been able to achieve before."
Cruise's recent growth in Europe has been accelerated with the purchase of Kreuzfahrtberater.de (a German counterpart), and they now want to increase retention and loyalty with user generated content and by being the best online resource for holidaymakers interested in cruises. The company also want to increase the number of bookings made both offline, through the contact center, and online via the standard booking process.
Using the Qubit platform, the Cruise team will be able to create data-driven experiences to increase conversions, engagement and loyalty of existing and new customers. Self-service was an important factor in selecting Qubit, as the in-house development team needed a solution that was easy to understand and made it easy to deploy personalizations. With a community forum of over 65,000 members and over 200,000 questions and answers submitted, the company have a huge amount of customer data that they can leverage for future personalization efforts.
"Cruise are another great brand that we will be working with in the travel industry," said Graham Cooke, CEO of Qubit. "The company have consistently delivered first-class customer service and with Qubit they'll continue to be able to deliver persuasive personalizations at scale. I'm delighted that they've chosen Qubit to power the customer experience and look forward to working with them as they continue the personalization journey."
---
About Qubit.
Qubit is the leader in delivering highly persuasive personalization at scale. Award-winning brands in ecommerce, travel and gaming work with Qubit to transform the way they understand and influence their customers. Companies like Ubisoft, CafePress, Topshop, Shiseido, Ladbrokes Coral and Emirates are using the Qubit personalization platform to increase revenue, build loyalty and significantly improve their marketing efficiency. Every week Qubit is used to personalize approximately $600 million in online sales. Headquartered in London, the company has offices across Europe and the U.S.
For more information, please visit: www.qubit.com
Qubit Contact
George Barker
george@qubit.com