London, UK, 10 January 2018 – Total Telecom has announced the launch of the first Connected Britain Awards to be presented during this year's Connected Britain event, which is taking place 19-20 June at the Business Design Centre in London.
Ten categories will be awarded, with entries open to all parts of the ecosystem, from operators and alt-nets to government departments, local authorities and superfast bodies, with the winners determined through the deliberation of an expert panel of judges chaired by Total Telecom editor, Chris Kelly.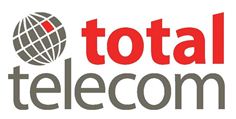 The first eight judges of the panel have been announced and include recognised industry experts, including Lorne Mitchel of Objective Designers, Malcolm Corbett of INCA, and Oliver Johnson of Point Topic.
"The aim of the awards is to give recognition for innovation and excellence to the companies and individuals who are driving forward connectivity, transforming the digital economy, delivering socio-economic benefits for the UK and enabling a smarter future," said Total Telecom Managing Director, Rob Chambers. "We look forward to seeing the entries showcasing the excellent work that has been done in the industry."
The awards are free to enter with entries required by March 2018. A shortlist will be announced in May ahead of the award presentation at Connected Britain.
More information on the categories and how to enter can be found via the Connected Britain website. The categories include:
The Superfast Award
Community Improvement Award
Digital Skills Award
The IoT Award
Wireless Connectivity Award
Fibre Connectivity Award
Digital Public Service Award
Smart City Award
Barrier Removal Award
Individual Achievement Award
To find out more, visit the website: www.totaltele.com/connectedbritain
---
About Total Telecom
Total Telecom provides insightful knowledge in the form of interviews, event coverage, breaking news and case studies to a global audience of telecom professionals. It meets the information and research needs of the Global Communications industry, from breaking news to expert analysis. It is the leading communications link between end users and the vendors, carriers and resellers of telecommunications technology and services.
For further information please contact:
Rob Chambers
Managing Director
Total Telecom
rob.chambers@totaltele.com
+44 (0) 20 7092 1077