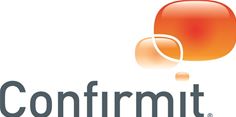 Confirmit Horizons™ honoured for enabling successful Customer Experience programmes
LONDON, UK and OSLO, Norway and NEW YORK, N.Y. December 21, 2016 – Confirmit announced today that TMC, a global, integrated media company, has named the Confirmit Horizons platform a 2016 Customer Experience Innovation Award winner. Presented by TMC's CUSTOMER magazine, the 2016 Customer Experience Innovation Award recognises best-in-class companies that are setting the standard in delivering exceptional customer experiences through all channels, including social.

"Because CX and MR professionals are being challenged to provide results and return-on-investment faster than ever before, we're constantly developing Confirmit Horizons to support action-oriented programmes that collect data from multiple channels and present it in a visually engaging, easily digestible and quick-to-share format," said Terry Lawlor, EVP Product Management, Confirmit. "We are thrilled to be recognised by CUSTOMER Magazine for the impact the solution has on customer experience programmes, in driving tactical closed-loop actions as well as strategic business change."

Confirmit Horizons is a flexible, multi-channel software platform for Customer Experience, Voice of the Employee, and Market Research programmes. It provides users with a one-stop, feature-rich solution to gain maximum value and insight from customer experience programmes. Businesses that use the platform to capture the Voice of the Customer are able to use insights gathered to increase revenue, reduce costs and drive culture change that delivers world-class customer experiences.

"Congratulations to Confirmit for receiving a 2016 Customer Experience Innovation Award. Confirmit Horizons has been selected for enhancing the customer experience and improving business relationships," said Rich Tehrani, CEO, TMC. "We're pleased to recognise this achievement."

For more information about Confirmit Horizons, visit: www.confirmit.com/Products/Confirmit-Horizons/.

About Confirmit
Confirmit is the world's leading SaaS vendor for multi-channel Voice of the Customer, Voice of the Employee, and Market Research solutions. The company has offices in Oslo (headquarters), Chengdu, Grimstad, London, Moscow, New York, San Francisco, Sydney, Vancouver, and Yaroslavl. Confirmit's software is also distributed through partner resellers in Madrid, Milan, Salvador, and Tokyo.

Confirmit powers Global 5000 companies and Market Research agencies worldwide with a wide range of software products for feedback / data collection, panel management, data processing, analysis, and reporting. Customers include Aurora, British Airways, British Standards Institution, Copart, Cross-Tab, Dow Chemical, GfK, GlaxoSmithKline, GMO Research, JTN Research, KeepFactor, Morehead Associates, Nielsen, Research Now, RS Components, QRS, Sony Mobile Communications, and Swisscom. Visit www.confirmit.com for more information.

About CUSTOMER:
Since 1982, CUSTOMER magazine (formerly Customer Interaction Solutions) has been the voice of the customer experience, call/contact center, CRM and teleservices industries. CUSTOMER has helped the industry germinate, grow, mature and prosper, and has served as the leading publication in helping these industries that have had such a positive impact on the world economy to continue to thrive. Through a combination of outstanding and cutting-edge original editorial, industry voices, in-depth lab reviews and the recognition of the innovative leaders in management and technology through our highly valued awards, CUSTOMER strives to continue to be the publication that holds the quality bar high for the industry. Please visit http://www.customer.tmcnet.com.

About TMC:
Global buyers rely on TMC's content-driven marketplaces to make purchase decisions and navigate markets. This presents branding, thought leadership and lead generation opportunities for vendors/sellers.

For more information about TMC and to learn how we can help you reach your marketing goals, please visit www.tmcnet.com.