Industry expert expands role to drive the discipline of CX Management
London, UK, New York, NY and Oslo, Norway: 28 February 2018: Confirmit has announced the promotion of Claire Sporton to the role of SVP, Customer Experience Innovation. In this newly-created position, Sporton will be responsible for ensuring that the company continues to deliver the market-leading expertise and technology that businesses need to support their CX programmes.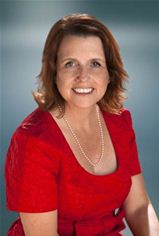 Sporton has worked closely with Confirmit's clients since she joined the company in 2011, helping to define and deliver Voice of the Customer programmes that empower employees to do the right thing for customers, and drive improved performance, based on clear business insights.
Sporton said: "I'm thrilled to be taking this new position. I am passionate about helping our clients to build truly customer-centric business cultures that inspire change and deliver measurable business improvement. This is a really exciting opportunity to help drive the discipline of CX Management at a global level, supporting CX professionals around the world by giving them the tools they need to build customer experience programmes that deliver significant business improvement."
In addition to driving new strategies in CX methodologies, Sporton will work hand-in-hand with Confirmit's R&D and Product Management teams to ensure that the company's solutions meet the ever-evolving needs of organisations committed to driving change. She will also take on responsibility for Confirmit Empower, Confirmit's own Voice of the Customer programme, based on cutting-edge best practices and Confirmit's latest product enhancements.
Michael Wooh, Chief Marketing Officer at Confirmit said: "Claire's promotion to this new role is a significant development for Confirmit. We have always provided world-class software and consulting services, and Claire will now take a core role in helping us to meet our plans for significant growth. Her unparalleled experience in delivering CX programmes to clients, particularly those in B2B markets, will stand her in good stead to lead our CX innovations and address a rapidly-evolving market."
"Customer Experience is currently at a cross roads," explained Sporton. "CX professionals can either view CX measures as just one of many organisational KPIs, or can position their work as a true catalyst for change – enabling everyone to make better decisions. This is a very exciting year for Confirmit with the fruition of some ground-breaking capabilities that will enable companies to predict and track change in real time. The world of CX is changing, and Confirmit is perfectly positioned to be a significant driving force in that change."
---
About Confirmit
Confirmit is the world's leading SaaS vendor for multi-channel Customer Experience, Employee Engagement, and Market Research solutions. The company has offices in Oslo (headquarters), Grimstad, London, Moscow, New York, San Francisco, Sydney, Vancouver, and Yaroslavl. Confirmit's software is also distributed through partner resellers in Madrid, Milan, Salvador, and Tokyo.
Confirmit powers Global 5000 companies and Market Research agencies worldwide with a wide range of software products for feedback / data collection, panel management, data processing, analysis, and reporting. Customers include Aurora, British Airways, British Standards Institution, Copart, Cross-Tab, Dow Chemical, GfK, GlaxoSmithKline, GMO Research, KeepFactor, Morehead Associates, Nielsen, Research Now, RS Components, QRS, SSI, Sony Mobile Communications, and Swisscom. Visit www.confirmit.com for more information.
Confirmit Media Contact
Melanie Oxford
Indigo River
M: 07515 632065
E: mel@indigo-river.co.uk