Ken Østreng to become new President and CEO
London, UK, New York, NY and Oslo, Norway: 1 February, 2017 – Confirmit has announced today that Ken Østreng, the company's current CFO, will become President and CEO following Henning Hansen's decision to resign from the role. Østreng will assume his new role at the beginning of April, ensuring a seamless and smooth period of transition and continued focus on delivering industry leading products, solutions and experiences to Confirmit customers.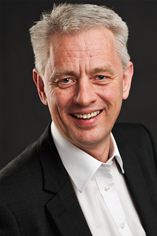 Under Henning's leadership, Confirmit has grown to become a leading provider of Voice of the Customer, Market Research and Voice of the Employee software and services. During his tenure, the company has grown to include ten offices in seven countries and the workforce has expanded five-fold. He has led a number of high-profile acquisitions including IRM in 2015, Integrasco in 2014, CustomerSat in 2012, Techneos in 2011 and Pulse Train in 2007.
Since taking the role in 2005, Henning has ensured Confirmit has led the field in the development of end-to-end MR software solutions, and oversaw the launch of the company's flagship software platform, Confirmit Horizons in 2009. He has also expanded the organisation to deliver a wide range of consultancy services that have led Confirmit to become an industry leader in the provision of VoC and VoE programmes for organisations around the world.
Commenting on the announcement, Henning Hansen said: "It has been my honour to lead this team for the past 11 years and I am incredibly proud of what we have achieved during this time. After a decade manning the helm, it is now the right time for me to focus on other priorities, spend more time with my family, and start a new chapter. I am delighted that Ken will be taking on the role and, having worked closely with him for over a decade, I know that he has the experience and expansive knowledge of Confirmit to ensure that the company will continue to be a powerful, driving force in the market," he said.
Ken Østreng added: "Confirmit is an amazing organisation, with world-class talent and industry leading products. This is an exciting time filled with opportunities to innovate and provide our customers with continually evolving solutions and services. I look forward to leading our dedicated team of people over the coming years."
Ken W. Østreng joined Confirmit as CFO in December 2005 and has 25 years of experience in the IT industry where he has held senior positions in both listed and privately held companies.