Drives improved business outcomes from greater understanding of the complexities found in B2B
London, UK, Oslo, Norway and New York, NY, 9 May 2018 – Confirmit has announced the launch of a new solution designed to help stakeholders in B2B organisations understand the health of their account portfolios, and manage revenue risks from the frontline through to executive management.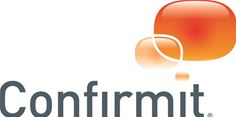 The solution directly addresses the toughest challenges facing Account Management and Customer Success teams in B2B organisations. These groups typically manage large client portfolios, work to aggressive targets and are inundated with data against a backdrop of competing deadlines. Account Health collates and analyses multiple data sources to guide the decision making process.
According to Forrester in The Forrester Wave™: Customer Feedback Management Platforms, Q2 2017: "Confirmit's strengths lie in surveys, analysis, and guidance, especially for B2B firms."
Confirmit counts many leading B2B organisations amongst its client base including: Amadeus Hospitality, Hyundai Capital America, LexisNexis and Siemens Building Technologies. The key benefits of Account Health, which is built upon this proven expertise, include:
Complete visibility: Confirmit Account Health provides a unique CX "headlines" feed, highlighting the impact of CX on the most important KPIs such as revenue-at-risk. Uniquely, the solution combines feedback from Account Management teams internally with insights from customer feedback.
Identify risk: The solution offers unmatched flexibility for calculating the many risk factors related to account health, based on all available customer, employee and business data sources, so stakeholders can make smarter decisions about how to improve account health.
Resolve with guidance: By linking to key business metrics for B2B organisations, such as revenue renewal rate, lifetime value, user adoption or engagement, stakeholders are guided to take actions that significantly improve business outcomes.
"Businesses that sell to other businesses have unique needs – the business proposition is typically multi-faceted, the purchasing cycle longer, the customer journey more complex, and many more stakeholders are involved than in the B2C journey," explains Claire Sporton, Senior Vice President for CX Innovation, Confirmit.
According to research by PwC*, the majority of organisations agree that empowering the frontline makes for better decisions and mitigation of risk, but few are actually able to do this. With Confirmit Account Health, everyone from the frontline to the executive team can reduce revenue risk through accelerated change, driving a culture that is focused on continuously improving customer experience.
"The stakes are high," explains Sporton. "Individual client relationships can be worth millions, so businesses need to enable the frontline to prioritise resources across their portfolio by quantifying loyalty and risk and acting on it. This is where Confirmit Account Health comes in."
Terry Lawlor, Executive Vice President, Product Management adds: "Confirmit's software is used to run the world's largest customer experience programmes, and is uniquely suited to support the complex and varied needs of multi-national B2B organisations. We are looking forward to working with more of our customers to help them empower and inspire their employees to drive improvements in customer experience that help them achieve their desired business outcomes."
* Managing risk from the front line, 2017 Risk in review study, PwC
---
About Confirmit
Confirmit is the world's leading SaaS vendor for multi-channel Customer Experience, Employee Engagement, and Market Research solutions. The company has offices in Oslo (headquarters), Grimstad, London, Moscow, New York, San Francisco, Sydney, Vancouver, and Yaroslavl. Confirmit's software is also distributed through partner resellers in Madrid, Milan, Salvador, and Tokyo.
Confirmit powers Global 5000 companies and Market Research agencies worldwide with a wide range of software products for feedback / data collection, panel management, data processing, analysis, and reporting. Customers include Aurora, British Airways, British Standards Institution, Cross-Tab, Dow Chemical, GfK, GlaxoSmithKline, GMO Research, Nielsen, Research Now, RS Components, QRS, SSI, Sony Mobile Communications, and Swisscom. Visit www.confirmit.com for more information.
Media Contact:
Melanie Oxford
Indigo River
mel@indigo-river.co.uk
M: +44 (0)7515 632065