New business underpins record-breaking first half as existing clients drive business transformation
London, UK, Oslo, Norway and New York, NY: 20 September 2018 – Confirmit today announced highlights from the first half of 2018, including signing record contract deals, and the strongest start to a year for new business in its history. The results reaffirm Confirmit's continued position as a leading global solutions provider for Voice of the Customer, Voice of the Employee and Market Research. A key part of the company's momentum is due to the success that its customers have achieved to drive customer-led transformation programmes across their organisations.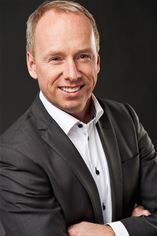 Ken Østreng
"Confirmit has made great strides in 2018 to onboard new clients, including signing the largest contract to date," said Ken Østreng, CEO. "It's always rewarding to see how our customers are leveraging our solutions, but so far in 2018, we've seen our customers implement an exceptional level of organisation-wide transformation. We look forward to supporting our customers in their future endeavours to drive meaningful customer change and business impact."
Events, Awards and Recognition
In the first half of 2018, Confirmit celebrated its Achievement in Customer Excellence programme, known as the ACE Awards, which celebrates excellence in customer experience and employee engagement best practices.
This year, nearly 40 companies from diverse industries won ACE Awards, demonstrating how Customer Experience and Employee Engagement have the power to drive an organisation forward, deliver positive customer experiences, and change business culture. Most importantly, it proved that such programmes can generate significant ROI. Highlights include:
An increase of 52 percent in Net Promoter Score (NPS) scores since the programme's inception.
Guest satisfaction rose by 6.6 percent and escalated complaints reduced by 8 percent.
13 percent reduction in customer retention costs.
ACE Award winners included; AIG Travel, ANSYS, Asurion, Grainger, Erie Insurance, Infor, Philadelphia Insurance Companies, PODS Enterprises LLC, Rockbridge Associates Inc., Selective Insurance, Siemens Building Technologies, Virgin Money, Visma, and Wyndham Destinations Asia Pacific.
Confirmit continued to be recognised as a market leader and sustained its celebration of its customers in 2018 by:
Additional Milestones
Since the start of 2018, Confirmit has met several exciting company milestones – from staff promotions, the renewal and creation of innovative partnerships and the development and launch of new technology solutions for their customers.
Organisational Announcements:

The appointment of Claire Sporton to the role of Senior Vice President, Customer Experience Innovation. In this newly-created, global position, Sporton is responsible for ensuring that the company continues to deliver the market-leading expertise and technology that businesses need to support their CX programmes.
The appointment of Heidi Brumbach to Executive Vice President, Global Human Resources. In this new role, Brumbach will ensure that Confirmit's most vital asset, its people, are able to bring their best selves to work every day, to support Confirmit clients.
The promotion of Tim Hannington the role of Chief Revenue Officer. In his new position Hannington will manage Confirmit's entire Sales, Services and Consulting offering at a global level.

Innovative Partnerships

Imperium, a world leader in Digital Fingerprinting, data verification and fraud protection, will help Confirmit prevent duplicate entries or fraudulent survey participants to protect the integrity of data.

New Technology Solutions:

Employee Pulse, a new solution launched in April, provides a ground-breaking approach to delivering an empowered employee feedback approach. By creating a solution that supports any type of employee feedback—from company-wide surveys, to ad-hoc programmes—companies can identify and address specific local issues.
Account Health, a new solution launched in May, helps stakeholders in B2B organisations understand the health of their account portfolios and manage revenue risks from the frontline through to executive management.

SOC 2 Compliance

Confirmit successfully completed a System and Organisation Controls (SOC) 2 Type II examination of the Horizons SaaS platform, validating Confirmit's strong commitment to the security, confidentiality and availability of the Horizons SaaS platform and related activities.
For more information about Confirmit's news thus far in 2018, please visit the link here: https://www.confirmit.com/Company/News/?page=7.
-Ends-
About Confirmit
Confirmit is the world's leading SaaS vendor for multi-channel Customer Experience, Employee Engagement, and Market Research solutions. The company has offices in Oslo (headquarters), Grimstad, London, Moscow, New York, San Francisco, Sydney, Vancouver, and Yaroslavl. Confirmit's software is also distributed through partner resellers in Madrid, Milan, Salvador, and Tokyo.
Confirmit powers Global 5000 companies and Market Research agencies worldwide with a wide range of software products for feedback / data collection, panel management, data processing, analysis, and reporting. Customers include Aurora, British Standards Institution, Cross-Tab, Dow Chemical, GfK, GlaxoSmithKline, GMO Research, KeepFactor, Nielsen, Research Now, RS Components, QRS, SSI, and Swisscom. Visit www.confirmit.com for more information
Media Contact
Melanie Oxford
Indigo River
M: 07515 632065
E: mel@indigo-river.co.uk