Latest release of Confirmit Horizons also endorsed for its unmatched security and availability
London, UK and Oslo, Norway and New York, NY: 7 December 2017: Confirmit has released end-to-end usability enhancements, together with machine-learning powered analytics, that will benefit all companies deploying Market Research, employee engagement, or Customer Experience programmes. Alongside these new innovations in Version 23 of Confirmit Horizons, Confirmit is proud to announce that its software has been successfully audited for SOC 2 compliance, and that it is prepared for the upcoming General Data Protection Directive (GDPR). In addition, Confirmit has achieved AAA rating from Dun and Bradstreet for the ninth consecutive year.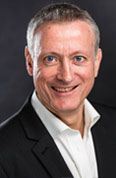 Terry Lawlor, EVP Product Management at Confirmit, explains: "With our latest release, we are targeting the critical market need for better survey engagement. That's why we've included highly responsive survey layouts for more engaging mobile survey experiences, a streamlined Survey Designer drag-and-drop interface, and a new Dynamic Open Text question type for richer insights from open-end responses."
Confirmit Horizons Version 23 offers new machine-learning powered text analytics in Confirmit Genius, responding to the growing need for using the right analytics to make smarter, faster decisions.
Additional usability enhancements include powerful new features in Confirmit SmartHub for advanced hierarchy management, for respondent upload and for feedback source mapping. This release also introduces Confirmit Go, an app for business users who need easy, on-the-go access to case management using Confirmit Action Management.
The new developments within the platform have been welcomed by Confirmit's growing customer base. This year, the company has welcomed a record number of new clients to its ranks as well as signing renewals with long-standing customers such as BuzzBack, ICM Direct, LexisNexis, Mathematica, RS Components, and Virgin Money.
The complete range of new capabilities of the platform has been developed in direct response to market and customer requirements, and reflects Confirmit's commitment to continual, market-leading R&D whilst meeting the latest security and compliance standards.
This commitment has been recognised across the industry, most recently with the successful completion of the Service Organization Control SOC 2 Type I examination for Confirmit and the Horizons software, in addition to the SOC 2 Type II examination already in place for the SaaS infrastructure on which the software is hosted. Conducted by Armanino, LLP, ranked #1 in "The Top 10 Fastest-Growing Firms" in the U.S., this comprehensive audit validates Confirmit's strong commitment to the security, confidentiality and availability of the Horizons software and SaaS platform.
Ken Østreng, President and CEO, Confirmit concludes: "The enhancements to the Confirmit Horizons platform are a direct result of our close relationship with customers to ensure we help them develop the insights they need to drive their companies forward. As we head towards 2018, I'm excited by the opportunities ahead of us based on our outstanding technology, strong financial base, and exceptional customer roster."
---
About Confirmit
Confirmit is the world's leading SaaS vendor for multi-channel Customer Experience, Employee Engagement, and Market Research solutions. The company has offices in Oslo (headquarters), Grimstad, London, Moscow, New York, San Francisco, Sydney, Vancouver, and Yaroslavl. Confirmit's software is also distributed through partner resellers in Madrid, Milan, Salvador, and Tokyo.
Confirmit powers Global 5000 companies and Market Research agencies worldwide with a wide range of software products for feedback / data collection, panel management, data processing, analysis, and reporting. Customers include Aurora, British Airways, British Standards Institution, Copart, Cross-Tab, Dow Chemical, GfK, GlaxoSmithKline, GMO Research, KeepFactor, Morehead Associates, Nielsen, Research Now, RS Components, QRS, SSI, Sony Mobile Communications, and Swisscom. Visit www.confirmit.com for more information.
Media Contact
Melanie Oxford
Indigo River
T: 07515 632065
E: mel@indigo-river.co.uk