Hyper-growth beauty products retailer doubles down on customer centricity
[Chicago — June 7, 2017] ColourPop, one of the fastest growing beauty brands in the US, has partnered with Qubit as part of the company's new focus and investment in digital customer experience. The beauty products brand has become famous for taking new product lines from concept to market in a couple of days, by choosing Qubit that agility and scalability can be matched for the online business.

"From a first-time visitor, to our ColourPop Fanatics, we're all about listening to our audience," said Brittney Juge, Manager of Analytics, "We're thrilled to be partnering with Qubit to bring customer-centric experiences to life and be able to leverage an incredible amount of data to do that."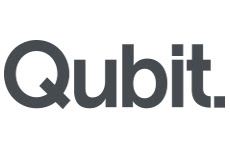 ColourPop will use Qubit to understand their customers based on the data they are collecting. From that point, ColourPop will then identify different groups based on trends, behaviors and customer lifecycle stage. This will be done leveraging the artificial intelligence capabilities of the Qubit platform. Once different groups have been identified ColourPop can then surface segmented personalizations depending on the most relevant experiences for each group, for example social proof or abandonment recovery.
"ColourPop is one of the hottest brands in the U.S. at the moment," said Graham Cooke, CEO and founder of Qubit. "The company is breaking the traditional models of online retail and Qubit is incredibly excited to become their personalization partner. Through the use of the Qubit Customer Influence Engine, ColourPop will gain deep knowledge of their customers, be able to nurture relationships, and continue to be a transformative business."
Qubit announced the partnership with ColourPop at IRCE, held June 6-9 at McCormick Place West in Chicago. Visit Qubit at IRCE in booth 2014 to learn more about the Qubit platform, highly persuasive personalization and how AI is transforming retail.
---
About Qubit.
Qubit is the leader in highly persuasive personalization at scale.
Leading ecommerce companies work with Qubit to transform the way they understand and influence their customers in order to increase revenue, build loyalty and improve marketing efficiency.
By combining rich customer data, deep learning technology and advanced segmentation capabilities, the Qubit Customer Influence Engine can precisely match customers with the widest range of personal, online experiences to influence behavior at scale.
Qubit is trusted to deliver real impact to the bottom line for the biggest brands in ecommerce including Ubisoft, CafePress, Topshop, Shiseido, and Emirates. Across the global Qubit customer base, $600 million worth of online sales are influenced over a typical week.
To date, we have received over $76 million in funding from Goldman Sachs, Accel, Sapphire Ventures, Balderton Capital and Salesforce Ventures. For more information, please go to: www.qubit.com