Brian Marin has joined Dealflo (www.dealflo.com), the first truly end-to-end financial agreement automation company, as COO.
He is responsible for helping Dealflo scale its operations for continued aggressive growth, particularly in Europe and Asia (including China). He will also focus on growing the engineering teams based in Montreal to further develop Dealflo's innovative platform.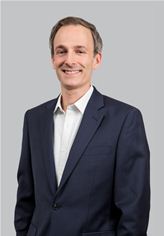 Dealflo successfully closed a £10 million Series B investment round earlier this year, led by
Holtzbrinck Ventures
, with follow on investment from
Notion Capital
and participation from
Frog Capital
. It is one of the fastest-growing technology companies in Europe and is listed on the Deloitte Fast 50.
Marin built his career helping US headquartered companies expand into Europe and Asia. He has held senior positions at Performics (which was acquired by DoubleClick, then Google), Marin Software (which IPO'd on the New York Stock Exchange in 2013) and various other specialist SaaS startups.
Abe Smith, Dealflo's founder and CEO says: "Brian comes to us with more than 15 years of experience helping to build and scale operations for companies in rapid growth mode. His software development background and international experience leading large teams makes him ideally placed to help guide Dealflo through its next phase of growth."
Marin joins Dealflo at a point where the company is already working with some of the biggest names in financial services in a number of sectors – banking, retail, automotive, asset finance and life and pensions. Its customers include BNP Paribas, BMW and Prudential. He says: "With ongoing digital transformation in the enterprise we see increasing demand for solutions that offer security, privacy and compliance to ensure financial agreements are legally enforceable to protect consumers and corporates alike. Dealflo is in the right place at the right time with a very impressive product offering and some of the best brains in the industry. I'm looking forward to helping the team build on their successes in digital transaction management."
Marin is based in London and will work from Dealflo's London headquarters.
---
About Dealflo
Dealflo provides end-to-end financial agreement automation services. It processes more than $10bn of financial transactions annually for companies including BNP Paribas, BMW and Prudential in a single service. Dealflo reduces risk and cost, increases conversion and improves user experience by automating the entire process.
Dealflo users are protected by ensuring that all agreements fully comply with the mandated process whether being signed online, in a retail store or alongside an intermediary. It increases enforceability with the strongest evidence available, meaning less risk from a legal, compliance and financial perspective.
It has operations across North America and EMEA, and is headquartered in London.