Bomgar will exhibit its Privileged Access Management (PAM) solutions at IP Expo Europe, 3rd – 4th of October, London
Scott Walker, Senior Solutions Engineer, EMEA at Bomgar, will be presenting how Privileged Access Management is often a critical missing piece in security strategies
Find Bomgar on stand CC10 where it will showcase its solutions and demonstrate how organisations can achieve least privilege, and protect critical data by defending privileged credentials, securing access pathways and protecting endpoints.
Marlow, UK – 2nd October, 2018 – Bomgar, a leader in identity and access management solutions for privileged users, will be showcasing its best in class Privileged Access Management (PAM) solutions at IP Expo Europe, and will be demonstrating how organisations can successfully implement a strategy of least privilege.
Bomgar's PAM product portfolio secures privileged accounts and credentials and defends the remote access pathways commonly targeted by attackers. Bomgar's endpoint privileged management technology also adds another layer of defence at the endpoint to truly protect organisations from both insider and external threats.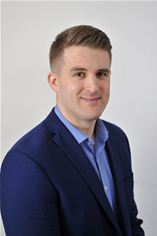 Scott Walker
In addition, Bomgar will be on the stand to discuss its recent acquisition of BeyondTrust, a global leader in Privilege-Centric Security. The combined company, which will be called BeyondTrust, will bring together proven innovators with a shared mission of securing privileged access. The greater scale and resources of the combined company will enable it to accelerate innovation and deliver technology that protects customers from constantly evolving threats while increasing productivity.
"Bomgar secures privileged credentials, remote access sessions and endpoints, while empowering users to be more efficient and effective," commented Stuart Facey, VP EMEA, Bomgar. "BeyondTrust offers the most extensible PAM platform that enables organisations to scale privileged security as threats evolve across endpoint, server, IoT, cloud, and network device environments. These combined solutions will result in the world's most comprehensive PAM portfolio."
Meanwhile, Scott Walker, Senior Solutions Engineer, EMEA, will take to the stage at IP Expo on Wednesday 3rd October 2018 to discuss how PAM is the critical missing piece in an organisation's security strategy. Taking place at the Identity & Privileged Access Management Theatre at 12:20pm BST, Walker will discuss what 'privilege' means for businesses, why organisations should make PAM their top 2019 investment and why quickly controlling and automating key PAM capabilities is critical to an organisation's success.
And don't forget to join the Bomgar team on stand CC10 during IP Expo's Oktoberfest on Wednesday 3rd October for a pint of Rebellion beer from our local brewery in Marlow.
About Bomgar
Bomgar is a global leader of Privileged Access Management solutions that secure privileged credentials, sessions, and endpoints, while empowering your workforce to run at the speed and scale of business. Bomgar offers the most comprehensive platform for enabling privileged and remote access, while defending organizations from constant and evolving threats. More than 16,000 customers and millions of users worldwide trust Bomgar to mitigate internal and external attacks, achieve compliance, and gain operational efficiency. Bomgar clients range from midsize to Fortune 100 companies and include some of the world's most admired and valuable brands. Bomgar is headquartered in Atlanta, GA, with offices across the Americas, EMEA, and Asia Pacific. Connect with Bomgar at www.bomgar.com, the Bomgar Blog, or on Facebook, Twitter and LinkedIn.