Aachen/Germany, 16 February 2017: As the Software Asset Management (SAM) market matures, Aspera, a specialist in the sector, is entrusting the task of expanding the French market to Margreet Fortuné. Margreet, with over 20 years of experience marketing IT services solutions, will take on this highly strategic position. Her sound technological knowledge, as well as her leadership skills, make her the perfect representative for the software asset management company with more than 180 employees. Aspera continues to grow internationally by heightening its presence in mainland France after entering the American and international markets.
"The task that Aspera has given me corresponds perfectly with my passion for commercial development in technology," said Margreet Fortuné. Aspera also has a growing client base and good results with large French organizations. "This year seems like the ideal time to strengthen our position in France and with our French partners. There are a lot of French companies who wish to optimize the management of their software assets and we have the solutions they need," Margreet explained.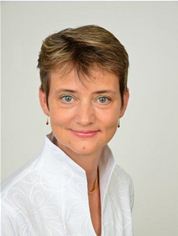 After more than 12 years at Netopia as Head of Sales and EMEA Partners in the software division, Margreet created her own consulting company. She then continued her career at Absolute Software where she took on different roles in commercial development. In addition to her commercial skills and flair for languages – she speaks four languages fluently – her technical expertise helped her to lead the team of EMEA pre-sales engineers at Absolute. Then in October 2015, Heat Software, which merged with LANdesk, hired her as the EMEA and APAC sales manager, a position she held until now.
Margreet has a Bachelor's Degree in International Business and Languages from the Stenden University of Applied Sciences in the Netherlands and a degree in International Business from the École Supérieure de Gestion (a top business school) in Niort.
About Aspera
Aspera is a highly specialized provider of software asset management solutions. Hundreds of enterprises worldwide rely on Aspera, including more than 35 Fortune Global 500 companies. Since 2000, our award-winning software and services–including the SmartTrack license management technology–have been successfully implemented in international projects, representing diverse industries such as banking and finance, automotive, telecommunications, and pharmaceuticals.
Aspera is part of USU Software AG (ISIN DE 000A0BVU28), which is listed in the Prime Standard Segment of the German Stock Exchange (DAX).
Further information can be found in the Internet at www.aspera.com.