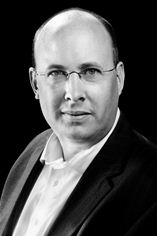 Redesigned interface and efficient workflow make strategic SAM faster and easier
Aachen, Germany/Boston, MA – July 16 2015. Aspera announces the availability of SmartTrack 4, the industry-leading platform for server-based license management and License Management as a Service (LaaS). Aspera SmartTrack is already established as the SAM technology of choice for large enterprises. The new SmartTrack 4 delivers a totally redesigned, user-friendly interface for faster, simpler license management.
Christof Beaupoil, Co-Founder of Aspera Technologies, says, "SmartTrack has always been the most powerful license management tool on the market. And now it's also pretty to look at! As of version 4 our user interface is more intuitive, attractive, and streamlined than ever."
SmartTrack 4 provides the data quality and license optimization of previous versions, while adding user-friendly features such as intelligent menus, a customizable dashboard, Search field, and time-saving Favorites. With a completely new interface based on customer feedback and designed by UI experts, SmartTrack 4 creates increased efficiency, reduced complexity and strategic savings for large enterprises.
Mathias Knops, Director of Product Management, explains, "Much of SmartTrack 4 is a thoughtful redesign of its usability. We have evolved our platform from a rather technical database front-end into a full web application that behaves and feels as you expect. I'm also very pleased about a new feature—a customizable dashboard on the Start page that lets you pull SmartTrack details to the surface and work faster in your daily tasks."
New and Improved Features of SmartTrack 4
SmartTrack 4 streamlines a company's license management while giving total control over the SAM process. Whether the user is experienced or new to the technology, it's easy to understand and tackle daily SAM tasks with professional features that include:
Clean, user-friendly interface. The new design is intuitive to use, with frequently used features in easy-to-access menus, and a Favorites option to bookmark for a faster workflow.
Quick access to tables. The main menu shows the most frequently used tables, like Contracts and Licenses, while other tables can get marked as Favorites for fast, customized access.
Forms are easy to create. It's simple to manage and complete each form, with required and important fields shown first, and advanced fields available in expandable sections.
NEW custom dashboard. Immediately see the info and KPIs you want by choosing from widgets like easy-access reports and auto-filters, or create your own widgets to customize your KPIs.
100% web based. SmartTrack is an entirely online platform that operates through your local browser, with no installation on the user side, while still providing complete security and access control.
Easy system integration. SmartTrack integrates into your IT environment with out-of-the-box connectors that plug into the most commonly used systems, making your SAM manager's life easier.
Pricing & Availability
Aspera SmartTrack 4 will be available for new and current customers on July 27, 2015. Current users can contact their Aspera representative for a SmartTrack 4 overview and demonstration.
A webinar on July 27 will demonstrate how SmartTrack 4 manages an enterprise's existing licenses for immediate cost savings and compliance. Go to the Aspera website to register for "Get to Know SmartTrack 4 and Simplify SAM", with Aspera's VP of Consulting, Robbie Plourde.
This press release is available at http://www.aspera.com as well as at http://www.usu.de.
About Aspera
Aspera is a highly specialized provider of Software Asset Management solutions.
 Hundreds of enterprises worldwide rely on Aspera, including more than 35 Fortune Global 500 companies. Since 2000, our award-winning software and services–including the SmartTrack license management technology–have been successfully implemented in international projects, representing diverse industries such as banking and finance, automotive, telecommunications, and pharmaceuticals. Aspera was founded in 2000 in Aachen, Germany and its sister company in the USA, Aspera Technologies Inc., was established in 2012. The companies currently employ over 100 professionals. Aspera GmbH and Aspera Technologies Inc. are wholly owned subsidiaries of the USU Group. More information is available atwww.aspera.com.
Aspera, SmartTrack, ICM, CMM, DMM, FlowControl, FM, OSM, and the license management logo are trademarks or registered trademarks of Aspera Technologies Inc. and/or Aspera GmbH in the US and other countries. All other trademarks contained herein are the property of their respective owners.