Robert Stewart, Business Solutions Manager of AmicusHorizon (member of the London G15), has been appointed as the new Chair of the 1st Touch User Group. His appointment is a reflection of his considerable awareness of 1st Touch's enterprise mobile workforce software. Working with 1st Touch, AmicusHorizon has developed solutions for repairs, health & safety inspections, voids, lettings, income management and antisocial behavior (ASB) visits. AmicusHorizon is also currently implementing 1st Touch's 360 dashboard application.
As Chair of the User Group, Robert has some clear objectives for the evolving role that he can play. Robert says, "I'm keen to share knowledge and solutions and collect feedback. We need the user group to be more than a focus group. This will be a positive influence on product, service and solution development. Collaborating ideas and sharing best practice is beneficial to all. The good news is there does already seem to be some exciting solutions to share!"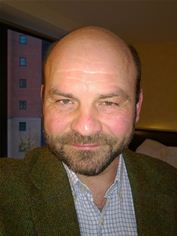 For his part, Greg Johns CEO of 1st Touch, welcomed Robert's appointment noting, "Robert brings with him an unrivalled knowledge of mobile and related technology in the social housing sector as he's seen 1st Touch software at work in the context of a G15 member. His personal feedback to date has been excellent, so it is an entirely natural development that he should be the new Chair of the User Group. With Robert at its helm we expect that all members will gain a great deal and that there will be plenty of excellent suggestions to incorporate into our future product planning."
If you are a 1st Touch customer and you'd like to attend the next 1st Touch User Group, please contact Cherry Rance at info@1sttouch.com for details.